The route to becoming Nadcap accredited is the same for any supplier. As previously stated, it is recommended that companies aim for a scheduled integration of Nadcap compliant systems through a yearlong planning process. There are a number of guides already readily available on the internet to assist with such an undertaking, so it won't be re-hashed here, and instead this section will detail the process as if the yearlong preparations have already been properly attended and addressed.
Setting up the NADCAP audit
When the company has completed their preparations and has passed their own internal audit, ensuring that they are ready for the actual Nadcap proctor to visit the facility, then they will have to request an official audit from the PRI website. They will then be contacted to finalize the schedule, and an expert in their field will be assigned to them. Unlike AS9100, where the auditor is responsible for that company for five years, the assigned one for Nadcap is not guaranteed to be the same and is likely to change each time. If the auditor does not get along with, or has problems/conflict, with their assigned location, then it is also within that company's rights to request a new auditor be chosen.
The duration of the audit depends on the size of the company, and the projected timespan is typically conveyed long before the auditor arrives. For the length of the audit, the proctor will hold daily debriefing meetings to discuss any new findings and general progress updates.
It is important that any questions or disputes are brought up and discussed during this time, well before the audit is completed and submitted to the Technical Staff for review
Photo by: Lynn Welding Nadcap accredited fusion welding for the aerospace industry
How is a Nadcap audit structured?
Throughout the duration of the audit, there are a number of ways a given auditor may choose to organize or schedule things, but there are a few aspects of Nadcap that are guaranteed to take place. With each service that needs to be verified and gone through, the auditor performs three primary tasks: going through the accompanying checklist – which will be previously supplied so that they can be filled in and submitted 30 days beforehand – reviewing the paperwork of accompanying jobs chosen, and personally viewing work on the floor. The checklists vary every year the audit takes place, so the only real way to be fully prepared is to strictly adhere to a yearlong preparation schedule and have a thorough internal audit take place prior to the official PRI one.
To ensure that only the questions that apply to any given company are assessed, the auditor will ask the quality team to review the scope before any processes can begin being evaluated. Once the scope has been signed off on, it cannot be modified or argued against. For this reason, it is extremely important that these initial steps are carried out by a fully competent and informed member of the staff. Perhaps to ensure that this is already the case, in order to hold a Nadcap audit, a company must already have a qualified quality system. In Lynn Welding's case, our quality department is currently kept to AS9100 compliance requirements.
To ensure that a Nadcap audit is effective, it has to be thorough; therefore it is vital that no time is unnecessarily wasted. To this end, not having pre-submitted and filled out all of the checklists is a minor finding and can possibly even lead to additional charges being brought up against the company for.

Photo by: Lynn Welding Nadcap accredited fusion welding for the aerospace industry
After the audit & implementing corrective actions
After the auditor finalizes the records online, the PRI Technical Staff are the ones who initially receive and review the company's results, as well as approve any root cause corrective actions. Corrective action reports (CARs) are the resulting plans of action for any major or minor findings resulting from the audit. It is not unheard of that a CAR is rejected on the first try, so it is especially important that first time audit participants take their submissions seriously, as the deadline to submit corrections is extremely restrictive after the initial one. On-site corrective actions can be accepted by the auditor, but they are essentially just a first-time submission. The finding will remain open until the supplier uploads all of their corrective actions, and the on-site approval will then be reviewed alongside the other submissions by the Technical Staff.
After the close of an audit, there is a twenty-one-day deadline to submit root cause corrective actions. Determining a root cause for findings that have been grouped all together and reported as one minor NCR is vital in maintaining merit status and keeping the number of findings to a minimum. If the Technical Staff does not agree with the root cause supplied by the quality team, then they may choose to no longer accept them as one group and instead split them off into separate findings altogether.
There are five standard headings that come pre-populated when submitting a corrective action report (CAR) through the PRI portal: immediate containment, root cause, impact of identified cause, action to prevent, objective evidence, and effectivity date. The Staff Engineer has 14 days after the submission of the above necessary information to provide their pass or reject verdict. If the Staff Engineer rejects the CARs submitted, then the quality team has a deadline of 7 days before they have to resubmit a second, updated version addressing what the Staff Engineer has designated as unsuitable or insufficient. The new submission has to be responded to within 7 days by the Task Group.
A company can only submit a corrective action 3 times. After the third failure, there are two potential outcomes: 1) the company fails their Nadcap audit or 2) they are granted another chance. The route taken is up to the Staff Engineer to forward along to the Task Group to reject or accept. If a company fails the audit, then they will need to put out a statement to all their customers informing them that they have failed the audit, and modify all of their products, services, and documents to no longer contain anything to have to do with Nadcap (if they are a previously established Nadcap accredited supplier, that is).
The importance of passing you Nadcap audit
The loss of Nadcap accreditation is therefore very damaging for a company. Not only are your findings published on your virtual record – this happens regardless of whether you pass or fail – but now your loss of status has been broadcasted to all of your current and potential customers.
To attain a Nadcap accreditation is to proclaim that your procedures and products are stringently maintained and measured to the highest of standards. To lose a Nadcap accreditation is therefore announcing the very opposite. Your customers will think you are sloppy, unreliable, and negligent in maintaining and managing your internal systems. There would be a significant loss to the business.
However, if we assume that the Task Group has approved the audit and corrective actions, then the company will be accredited as Nadcap approved to service the aerospace industry. This approval comes with the ability to use the Nadcap logo and name, which is likely to also attract more subscribers and customers into utilizing your business.
For Lynn Welding, this accreditation is especially vital for our business, because we provide services to the leading primes of the aerospace industry, as well as a number of military and defense ones. Our customers are especially reliant on our Nadcap accreditation as a sign that we are certifiably tested and up to the task of providing them with welding services.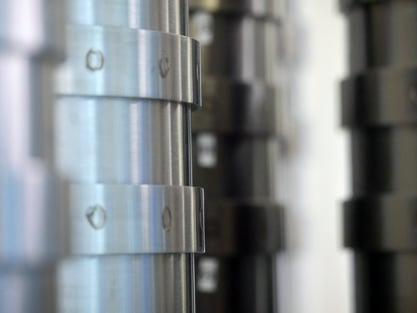 Photo by: Lynn Welding Nadcap accredited resistance spot welding services
Closing
The initial goal of the Nadcap audit was to ensure that there would be less of a need for primes to personally audit their suppliers, and in keeping with that, the audit has specialized, modified questions that can be asked of any supplier of a given prime. These portions of the audit are called supplemental checklists. This ensures that if a supplier is to keep their Nadcap accreditation, this is a trustworthy sign that they are up to their customer's latest standards. In the welding industry, it therefore follows that a Nadcap accreditation is one of the basic necessities for a supplier to have and maintain if they are to stay in business.
Lynn Welding is proud to hold Nadcap accreditation for our fusion welding, resistance welding, and torch brazing services. For a full list of our Nadcap accredited services and specific approvals you can visit our Nadcap certifications page.
Sources:
Nadcap." Performance Review Institute, 2 Nov. 2021, https://p-r-i.org/nadcap/.
Gonzalez, Cassaundra. "Understanding Nadcap." Aerospace & Mil-Spec Welding, https://www.aerospacewelding.com/nadcap.