as9100D & ISO9001

ISO 9001: 2015 Approved
Lynn welding is ISO9001d approved. This certification is one of the most widely recognized in the world. ISO9001 is a quality management standard that presents specific standards that allow us to increase business efficiency and boost customer satisfaction. Some of the principles included in this approach are: good leadership, customer-centered focus, continual improvement, and team involvement.

AS9100D Approved
This certification ensures that Lynn Welding has a structure which allows our business to adapt to changes in the industry, address product safety concerns, and prioritize the prevention of counterfeit parts. AS9100D is an SAE International document supported by the International Aerospace Quality Group (IAQG).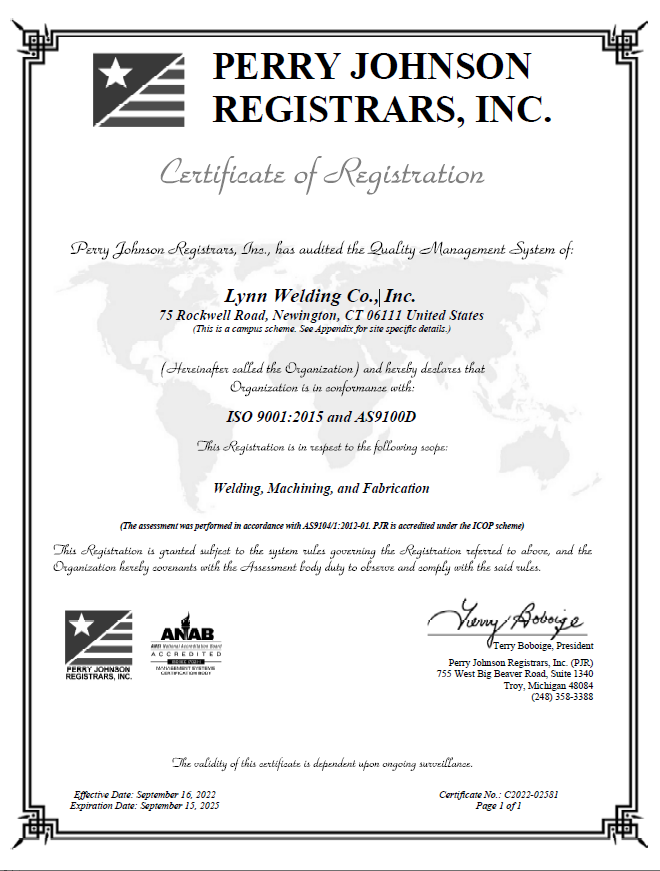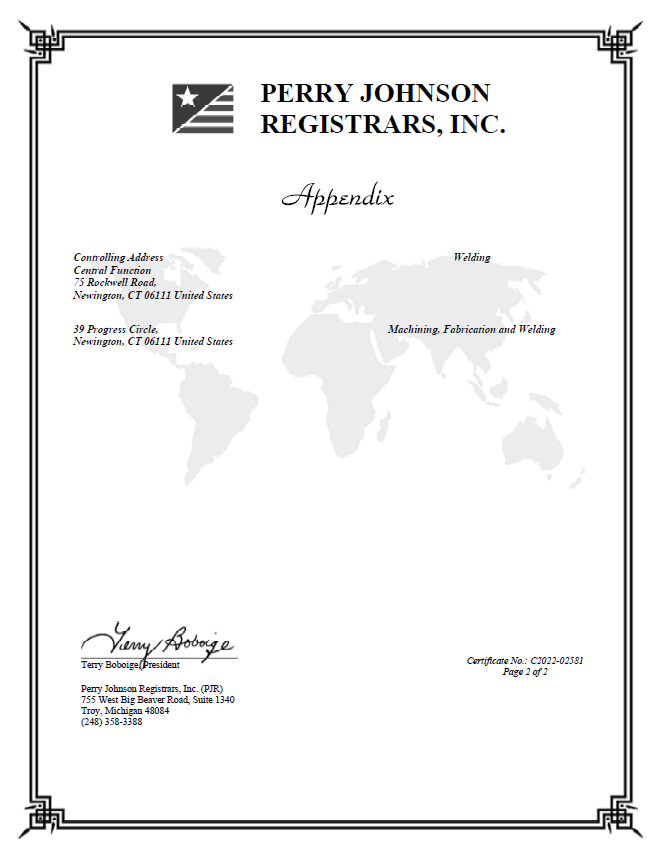 Tell us about your next Welding project
To learn more about Lynn Welding's approvals and to receive a quote please submit a request below. All requests for quotes will be fulfilled within 24 business hours!