High Quality and Great Communication
Parts were very high quality, communication and response to requests was very quick and delivery times were held to the date promised and quoted. Very good service all around, will definitely use you guys again.
- Jesse K

---
Quality
We were pleased with the quality of your work and appreciate the efforts you made.
- Savannah P

---
Precision Welding
Your welds looked perfect- better than the original welds.
- Dan P

---
ON TIME SERVICE
Hello,
Just wanted to say thank you. Your team really came through for us on our project. I cannot stress how happy I am to be getting them more than a week earlier.
- Lizzie K

---
Very pleased with the results from your team at Lynn
I'd like to repeat what Anthony has passed along. We are very pleased with the results from your team at Lynn. We have several orders lined up with the NAVY and your help is key to their success. We appreciate your expeditious and quality service and look forward to much future work together.
Thanks again
- Mike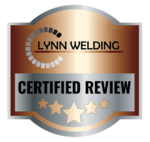 ---
Very happy with the product
Good afternoon, just wanted to let you know that the remainder of the heat shields should arrive today or tomorrow. Send regular ground, there is no emergency on these. We put that fire out and they were very happy with the product and the circus act that we performed to make it happen. I really appreciate all your help with all the projects that we have worked on together.
- Tim Preisler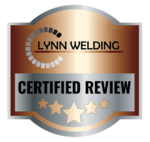 ---
The best Company in the USA !!!
- WindStar

---
Express a sincere thank you for your focused efforts
United Technologies Aerospace systems and the Management of this Program want to express a sincere thank you for your focused efforts to support our hardware needs.
Working with Lynn Welding has been very rewarding and we really appreciate everything you have done for us. Please accept the content in this package as a memento for your great work.
Please pass on to your employees our thanks and we look forward to the delivery of the hardware.
- Loel G.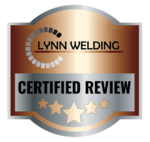 ---
Much appreciated
You improved lead time from 14 days to 1 hour.… any chance you could teach this trick to our other suppliers?
Thank you, Maciej. Much appreciated.
- Alex S.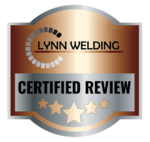 ---
Excellent job
Thank you all very much for your support in doing an excellent job. Please forward this to the Lynn Welding Team.
- J. Duhamel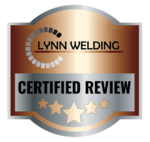 ---
Best Service and Quality, Much Recommended!
- Przemyslaw Wszeborowski

---
Thankful to have you as our supplier
We wanted to take a moment to let you know how thankful we are for having you as a supplier.
- Ron Gronback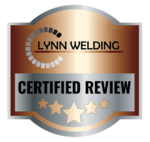 ---
Great turn around time
Thanks Rick, we chose LYNN for these projects because of the turn time, quality (ZERO rejects) and value pricing. We are shipping the part this afternoon and it should be at LYNN tomorrow. I look forward to your quote.
Best Regards
- John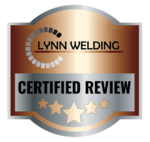 ---
Your team is doing a wonderful job of making me look good!
I just wanted to take a moment to let you know your Team is doing a wonderful job of making me look good.
Thank you for having such a great Team, the level of communication, and follow up, is definitely first class, and I just wanted to extend my gratitude toward you, and your Team for the great work they do.
I know Aerospace can be a "thankless" industry sometimes, and always feels like "what have you done for me lately", however, I just want you to know, we appreciate Lynn Welding's great work, and look forward to continue a successful business relationship.
- Harry F