Click here to download our Culture Book as a PDF.
Culture at Lynn Welding
"Happiness is the secret ingredient for a successful business. If you have a happy company it will be invincible." -Richard Branson
A Letter from Jan and Darius
Every day we come into Lynn Welding and we arrive with a true purpose. And that purpose is to be the best welding company in America. We have the recipe to get there and the key ingredients are our team members. It's in our culture to support each other and promote the growth and advancement of each team member. It's in our culture to find people with a passion for what they do. It's in our culture to have fun at work and thrive in an environment of positivity that drives us all. Our culture and values are apparent to our customers, it's excellent customer service, quality and on-time deliveries that are driven by our Team Members EVERY DAY. Being the best welding company in America is not a destination for us, it's a daily experience.
Best,
Jan & Darius
---
Why Employees Love Lynn Welding
"It's a busy, fast-paced environment where we are challenged to be our best."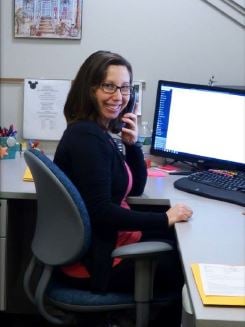 "We love watching team members grow into true professionals."
"I love that we offer a level of service that's refreshing in this industry. We truly try to improve quality for our customers not just to make a sale."
"There's a great balance here between personal life and professional life.
"We care about our customer's needs. We all work together so we can satisfy each and every one of them."
---
Change Happens Here
We always change, so expect change and embrace it. To succeed, we must be evolving, growing, and adapting. At Lynn Welding, we are obsessed with finding a better way to do everything.
Keep challenging yourself to think of a new idea.
---
We Live By The Ultimate Score
You either Got It Done or you didn't. There is no in-between. At Lynn Welding innovation is rewarded but execution is WORSHIPED!
A great idea is just the first step. You Get It Done and never let the possibility of failure cross your mind.
---
Clear Communication Saves Time!
Communicate clearly and concisely, without making assumptions that others know what you are thinking.
Begin a discussion at Chapter 1, not Chapter 5. Think before you speak and have all the necessary facts to articulate your thoughts.