Robotic Welding for Fast Turn Around
The Robotic Welding System is designed to weld parts at three separate stations presented to the robot.
Robotic welding services

Robotic Tig Welding

Robotic GTAW welding

Circumferential Robotic welding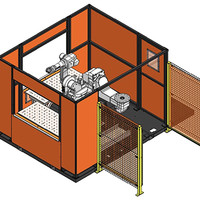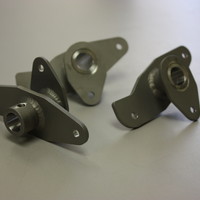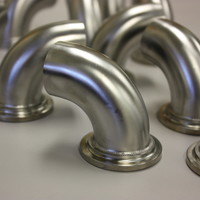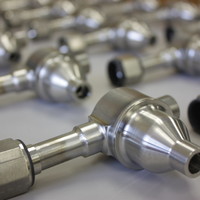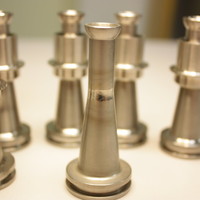 ABB IRB 1600
6-Axis Robotic Arm
10 kg. Payload & 1.45m Reach
ABB IRBP A-250
2-axis work-piece positioner
Up to 250 kg weight capacity
1.18 diameter part envelope
ABB IRBP L-300 Tail Stock
Helps Support Long parts with A-250
Increases A-250 load capacity to 500 kg.
Fronius MagicWave 3000 TIG
Arc Voltage Control
Enables through-the-arc seam-tracking for the TIG process
Why Robotic Welding?
Increased accuracy
Process reliability
Reduced welding cost
Exact repeatability
Increased productivity
Welding on multiple axes
Circumferential welding
Linear seam welding
Multiple locations welding
---
About our Robotic Welding Systems
The system is designed to weld parts at three separate stations presented to the robot. One station consists of a two-axis positioner featuring three tooling stations presented to a six-axis welding robot governed by a light curtain safety system so that operator intervention is fast, easy, and safe. The other two stations consist of a 2'x4.5' weld tooling table protected by pneumatic telescoping barrier doors.
One to three stations and parts are presented to the robot while the operator waits outside of the protected zone. The positioner provides a 1.18m diameter tooling envelope equipped with two axes of manipulation, the tailstock allows for up to a 36" long part, thus the system is designed for flexibility and will accept a wide variety of the customer's parts.
This system is designed with these multiple stations for flexibility, and to minimize the need for tooling change-out. The system uses an ABB 6-axis robotic arm integrated to Fronius TIG welding equipment to achieve needed quality and through-put of parts.
---
Robotic Welding Blog Articles